CanYou Find Followers of Jesus?
Introduce your child to those who lived with Jesus and chose to follow him as well as those who came to know him through others and scripture and dedicated their lives to following Jesus.
Contents
Introduction
Hidden in Every Picture
Part One: Searches
Search 1: God Calls Us To Follow Him
Search 2: Jesus Calls His Disciples
Search 3: Jesus Gives His Message To His Followers
Search 4: Jesus Sends His Followers Before Him
Search 5: Jesus Sends the Holy Spirit to Help His Followers
Search 6: Jesus Calls Saul to Be His Follower
Search 7: The Followers of Jesus Travel to Antioch
Search 8: Paul Spreads God's Message
Search 9: Many Women Answer the Call of Jesus to Follow Him
Search 10: Peter Carries God's Message to the Gentiles (People Who Weren't Jewish)
Search 11: The Followers of Jesus Write His Story
Search 12: Those Who Knew Jesus Turn Over His Church to New Followers
Search 13: The Message of Jesus is Passed From Follower to Follower
Part Two: Parents Guides
Glossary
Sample Parent's Guide: Can You Find Jesus?
Search 10: Peter Carries God's Message to the Gentiles (People Who Weren't Jewish)
When you have counted the tongues of fire, remind your child that the Holy Spirit, as promised by Jesus (see Acts 1:8), had come upon the Apostles (see Acts 2:1-4 and Search 5). At the time the Holy Spirit came upon the Apostles, it made sense for them to assume that it did so because they were Jewish followers of the Jewish Messiah. Explain that even though Jesus had made it clear that he had come to bring salvation to all people, not only Jews (see Matthew 28:18-19), God still sent the Holy Spirit upon Cornelius and the other Gentiles to make it clear that the saving power of Jesus was meant for everyone, everywhere.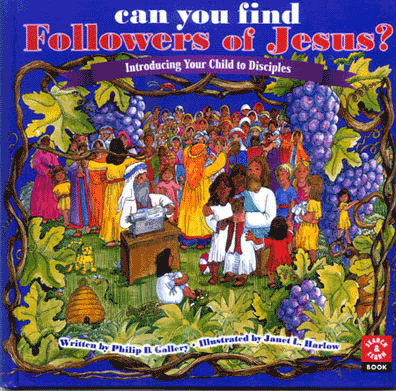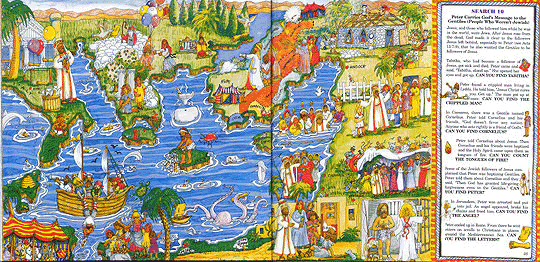 EXCLUSIVE